High Protein Fat Burning Pancakes
Posted: Wednesday, May 07, 2014
High Protein Pancakes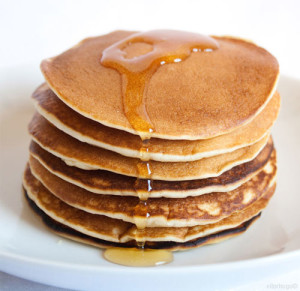 Ingredients:
– 1/4 cup egg whites
– 1/3 cup fat free whipped cottage cheese
– 1 tbsp sugar free stevia syrup
– 2.5 scoops of Dymatize Vanilla Protein Powder
Directions:
– Mix the cottage cheese, egg whites & protein powder in a bowl. Blend with a hand blender for best results.
– Pour the batter into a pan and cook each side for approximately 2 mins.
– Top with stevia syrup and enjoy.
Makes low fat 3 pancakes packed with protein.
CommentsWrite a Reply or Comment: